iPhone 11 pro Repair Orange County Irvine Tustin  CA   

iPhone 11 pro Screen Repair Orange CA
 Fixit Solutions Inc.

  
Call :(714)941-9220
 x

Fixit

stocks quality affordable replacement LCD's for iPhone 11 pro and can have you on your way in half the time of other

repair shops

.  We offer free diagnostics on all devices.
 We also carry all other replacement parts such as batteries iPhone 11 pro back glass charging ports ear speakers loudspeakers and buttons.
 When you're having charging issues problems with sound or any of the functions on your iphone  11 pro   xFixit's professional technicians can 
have your device working like new with our fast affordable repair processes!
iPhone 11 pro Repair Orange CA iPhone 11 pro Screen Repair Orange CA iPhone 11 pro Back Glass Repair Orange CA iPhone 11 pro Repair near me iPhone 11 pro Camera Lens Repair Orange CA
iPhone 11 pro review
The iPhone 11 Pro is Apple's latest iPhone that has people asking us "What's really changed?" It's a fair question because it looks very similar to last year's iPhone. But use the new cameras for a few minutes and both that question and inquisitive looks from doubters quickly fade.
Apple put a lot of effort into its triple-lens rear camera, offering a trio of 12MP lenses that shoot regular, telephoto, and brand new ultra-wide perspectives. Not having to back up to fit everything into the widened frame is a big perk. Also, all of our friends appreciate not having their heads cut off in portrait photos.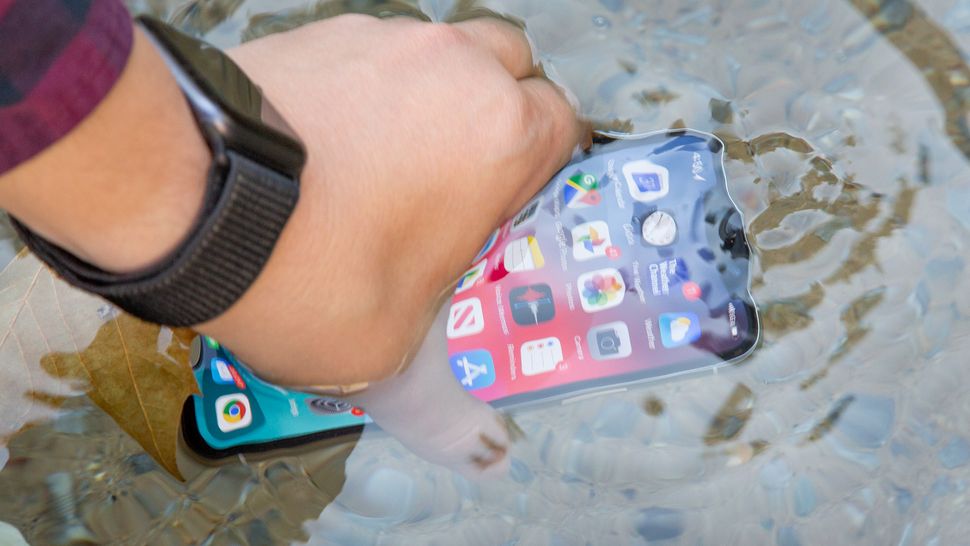 'Night Mode', meanwhile, addresses the single biggest complaint we've heard from iPhone users over the years: photos in dimly-lit bars and restaurants don't look very good – not next to their Android phone-touting friends. The shame! 
Good news: the iPhone 11 Pro has the best low-light camera we've tested on a phone – any phone. Apple brightens with the best of them and its night mode is automatically applied, topping Samsung, Huawei and Google's interfaces.
iPhone 11 pro Repair Orange CA iPhone 11 pro Screen Repair Orange CA iPhone 11 pro Back Glass Repair Orange CA iPhone 11 pro Repair near me iPhone 11 pro Camera Lens Repair Orange CA
Video looks and sounds best-in-class from the oversized rear cameras, yet we found the biggest year-over-year leap in the physically smaller 12MP front camera. It now records in 4K and shoots slo-mo video. Apple's 'Slofies' work best with long, flowing hair to whip back and forth, so we had to get creative in our tests.
So much of the iPhone 11 Pro is about the camera, but there's a bit more. We found battery life noticeably better than the iPhone XS – we've gone longer than a day with heavy use. You don't need the Pro Max for its battery prowess. Its matte finish back cover looks nicer and feels less slippery, though it won't wow as much if you immediately stick an iPhone 11 Pro case on it (which we do recommend).
The 5.8-inch iPhone 11 Pro is the one to get if you want the most advanced iPhone that's easy to use with one hand. It feels a lot smaller than the 6.5-inch iPhone 11 Pro Max and 6.1-inch iPhone 11. Don't be fooled by its size, though, it's pricier than the telephoto-and-OLED-lacking entry-level iPhone 11.
It doesn't look different from past iPhones on the front, so it may seem hard to justify the price. But if you've been waiting for better photos and video out of a new iPhone, this is it – and that's more important than a new look or 5G, at least in 2019.
The iPhone 11 Pro runs Apple's new iOS 13 software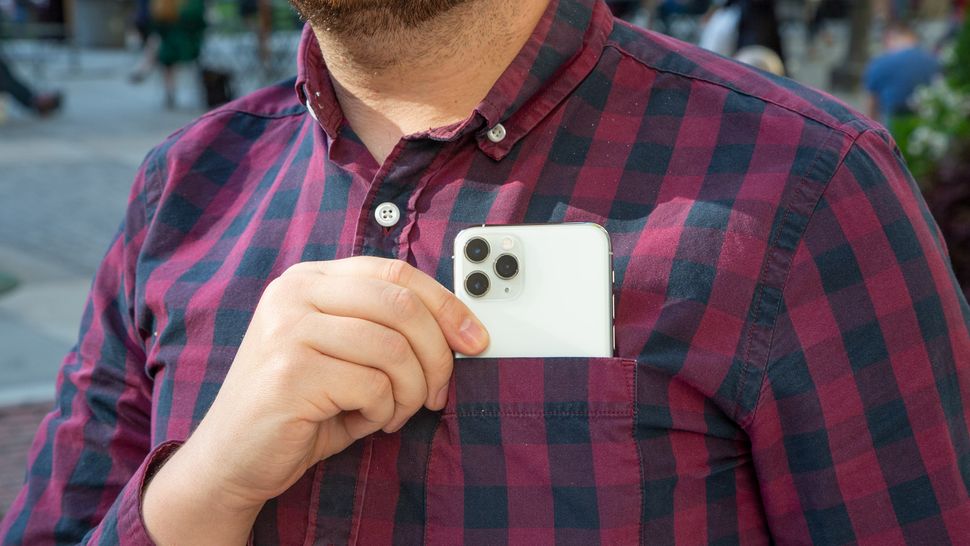 iPhone 11 Pro release date and price
iPhone 11 Pro release date was September 20, 2019
iPhone 11 Pro price started at $999 / £1,049 / AU$1,749
The iPhone 11 Pro was announced on September 12 2019 and the official release date was later that month on September 20. It sells for Pro-level pricing, although in most regions, you're going to pay the same amount as you did for the iPhone XS and iPhone X.
It costs $999 (£1,049, AU$1,749) at launch for the iPhone 11 Pro 64GB version. That's not enough storage for most people with a decade worth of iPhone photos and video, even with iCloud to offload some files. And there's no 128GB option, sadly.
You may instead pay $1,149 (£1,119, AU$1,999) for the 256GB version, the ideal size for most iPhone 11 Pro shoppers, or go all-in for the 512GB size at $1,349 (£1,399, AU$2,349). There's no expandable storage here, like all iPhones before this one, meaning you'll get better storage-for-price value from top Android phones.
You'll also get Apple TV Plus for a year when you buy the new handset, and you may be able to find more appropriate deals for you through carriers and networks using the links below.
iPhone 11 pro Repair Orange CA iPhone 11 pro Screen Repair Orange CA iPhone 11 pro Back Glass Repair Orange CA iPhone 11 pro Repair near me iPhone 11 pro Camera Lens Repair Orange CA